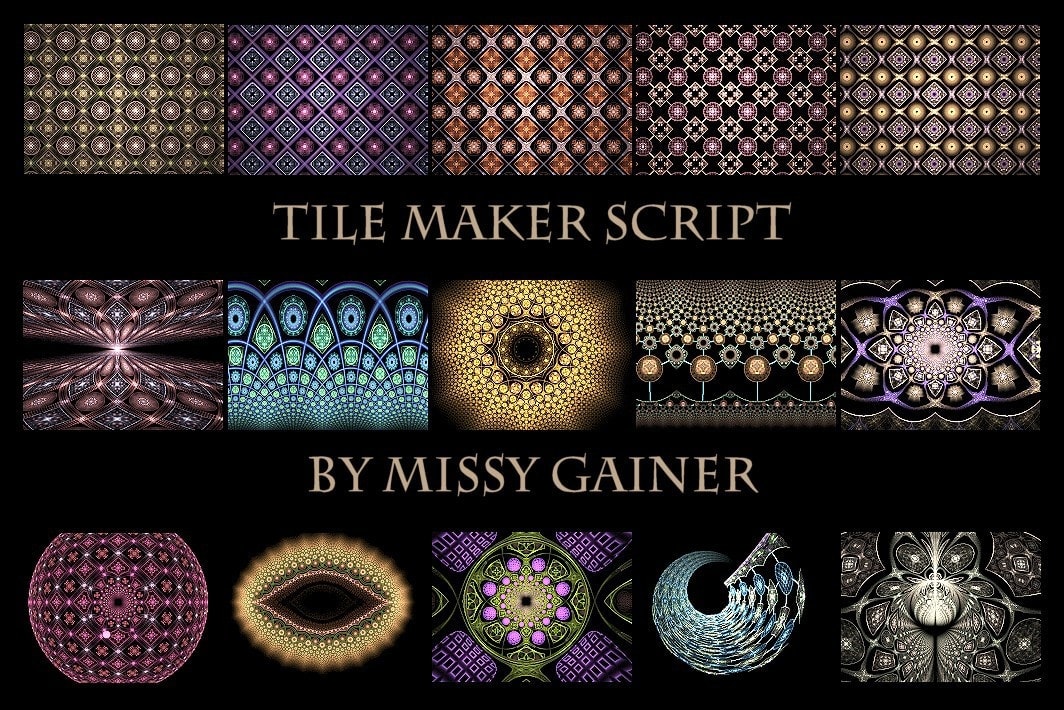 Version
Download

246

File Size

64.24 KB

File Count

1

Create Date

December 19, 2018

Last Updated

December 6, 2021
Tile Maker by Missy Gainer
This set of 15 scripts has been optimized for JWildfire 4.0 using the latest variations.
Tile Maker randomizes two transforms and uses different variations between them on the diagonal. 0 - 2 random final transforms are applied creating some very interesting shapes.
Please keep the folder structure when unzipping the download.
Enjoy tiling!
Attached Files