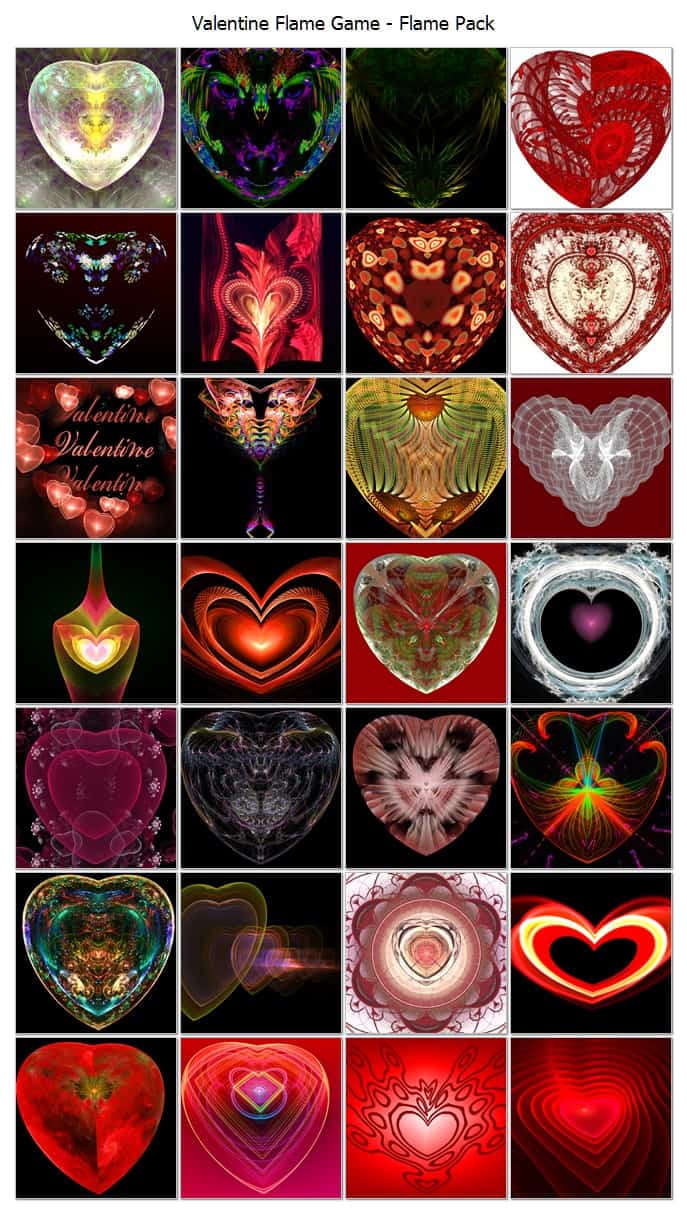 Valentines 2020 Flame Game - Flame Pack
So, we had a Flame Game at the Facebook group. Just design some Valentine themed images with JWildfire. Needless to say because there's a heart variation (more than one) in JWildfire, we had a bunch of heart shaped images. Still, who cares, spread the love right? Ok, well here is a flamepack with the entries, please respect the author and credit them and link them, if you decide you're going to tweak any of these.
Just download, and load as a flame, wait a while and the flames will appear.
flame

Version
Total Downloads

77

File Size

363.10 KB

File Count

1

Create Date

February 19, 2020

Categories Flame Packs
Tags

Attached Files

| File | Action |
| --- | --- |
| Valentine-Flame-Game-2020.flame | Download |