---
Welcome To The
JWildfire Sanctuary Website
A Calm, Open Place To Share Your Wonders.
---
This is a new website which hopefully will be used by people wanting to share their work, and learn or help others to learn how to get the most out of the JWildfire fractal flame editor.
You can:
Feel free to experiment with it, hover over your name in the top right to get a menu of your options, or just click the main menu items. I'll give help when I can, I hope you like what I've done so far. It will evolve over time, and hopefully with your input become a great place to be. It's aim is to be open, and bring all the very best out of people who use JWildfire, whether they are beginners or more seasoned.
We don't tell you what to do, or what you can and can't use, or how often. All we ask is that if you use the work of others to create your own, please credit them and definitely do not use other peoples images without their permission (we can check).
---
JWildfire 3.50 release: big update!!
Just released JWildfire V3.50 which is a rather big update. Again, thanks Rick Sidwell, Jesus Sosa and Brad Stefanov for their valuable contributions!
Download Here

Changes
Simplified and faster user interface, no more nested windows.
Support for Java 10 (but you can still use Java 8).
Affine3D-transform and affine3D-random-flame-generator which creates nice 3d-shapes.
Lots of new variations/transforms/formulas.
Lots of optimizations.
Removed the desktop and the Navigator-window in order to simplify and speed-up the user-interface.
Faster app-startup, there are now 3 random flames generated at start (and it is still faster than before).
Improved the resize-behaviour/speed of the main-editor-window.
Support for Java 10 (Please note, that JWildfire still works with Java 8 and Java 8 is still supported by Oracle.
But, Java 10 is also supported now, and when you want to use the UI-scaling-feature, you will need Java 10.)
Many new variations.
New Variations
affine3D (ported from Flamelet)
anamorphcyl (Jesus Sosa)
dc_kaleidotile (Brad Stefanov)
disc3 (Brad Stefanov)
glynns3subfl (Jesus Sosa)
gpattern (Jesus Sosa)
hyperbolicellipse (Jesus Sosa)
lazysensen (Brad Stefanov)
lozi (Brad Stefanov)
nsudoku (Jesus Sosa)
projective (Brad Stefanov)
pulse (Brad Stefanov)
pTransform (Rick Sidwell)
q_ode (Brad Stefanov)
ringsubflame (Jesus Sosa)
sunflower (Jesus Sosa)
sunvoroni (Jesus Sosa)
taprats (Jesus Sosa)
terrain3D (Jesus Sosa)
vibration2 (Brad Stefanov)
wangtiles (Jesus Sosa)
Other Changes
New "Affine3D"-random-flame-generator (also taken from Flamelet).
Updated the jsyntaxpane-library (used for syntax-highlighting while editing text) to version 1.1.5
Increased the default font size for the script-editor inside JWildfire
Internal optimization/API-changes: extended the API of variations:
There is now an initOnce()-Event which is only called once for the first thread (unlike to init() which is called for each thread).  This new event should be used for heavy init-operations (like loading and parsing a file).
The following variations use the new API and should behave more smooth (=use less memory and CPU) when initializing for a render:
wangtiles
terrain3D
dla_wf
dla3d_wf
knots3D
sattractor3D
Improved the speed of the following variations:
dustpoint
knots3D
sattractor3D
Improved the stability of the following variations (Rick Sidwell):
brownian_js
dragon_js
glynnsim3
ghosperisland
hilbert_js
htree_js
koch_js
lsystem_js
rsquares_js
tree_js
New property tinaLSystemMaxLength in the prefs to specify maximum size of the generated string for the L-System variation
Bug fixes for symmetry order and animation control update
Fixed a bug regarding rendering motion-blur.
---
Flamelet is here for your iOS Devices!
Flamelet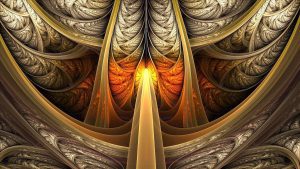 Flamelet is a very creative app for generating fractal art in a playful way. It does this by implementing the fractal-flame-algorithm, originally invented by Scott Draves, in a very versatile and efficient way.
There is literally an endless number of possibilities, and you never will have seen all.
Flamelet was designed from ground up for mobile devices, is easy to learn, but hard to master. This makes it an app, which has the potential to never become boring.
Flamelet gives you the freedom, either to create your own art from scratch, or to generate random flames and modify them.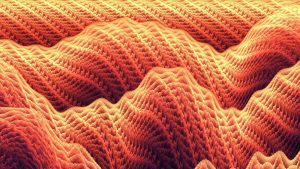 There are numerous flame-generators included, all of them with the potential to generate endless beauty.
Speaking about art, the app can render your creations in a very decent quality, directly on the device, without any additional costs.
Unlike to those fractal-zooming/scrolling-apps, Flamelet allows you to actually create fractal art. Either from scratch or by just modifying already created art with your fingertips.
Both, a playful and an exact approach are supported: you may just drag around controls or enter exact numerical values.
Of course, many combinations of formulas are already well-known, but you can try out your own ideas or just play around to find out new combinations.
Official site: flamelet.io/
Flamelet at the App Store: itunes.apple.com/app/id1387331406
Latest Galleries..
Demo Videos
Created with Flamelet &
Frozio App – IoS
bird
snail
towels
smoke in the water
horse
fur
flowery spiral
bubbles
Flamelet 1.1 Released
The free update to version 1.10 is now available on the App Store.
This versions supports now 3D-flames, while 2D-flames are rendered with the same efficiency as before.
Complete list of changes:
3d-flames (iterating points with three coordinates (x,y,z) instead only two (x,y))
four new random flame generators (for generating 3d-flames)
New variations
ztranslate, zscale, zextrude, zcolorshift, scale3D, zcone, zclear, zblur
affine2d, affine3d
cylinder3D
curl3D
flower
flux
twoface
escher
julia3D, julia3Dz
mobius
mobiq
pointgrid3D
wave3D
spherical3D
Improved variations:
bokeh (3d support)
dinissurface
Improvements/bug fixes
improved add transform-window
increased (doubled) the time for a long-press
fixed a bug causing the app to terminate after you double-tapped in the main editor view, when a color transform was selected
fixed a bug causing buttons displayed at the wrong position in the "render/images" section
improved the code regarding image-sharing to Facebook
internal optimizations to the renderer
some more resolutions added to the render module
new camera section in the editor, some options in the editor-popup removed
slightly improved undo
updated the reference manual