If you're absolutely new to JWildfire, or haven't really tried altering (tweaking) someone elses flame, here's a bare bones guide on how to do this. Nothing technical, just what to click and what to play with.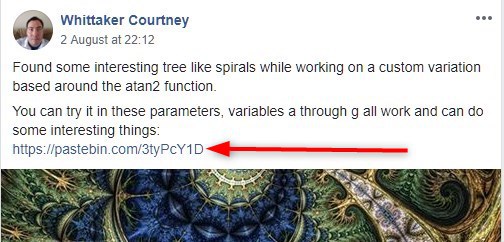 First thing you'll need to do is copy your flame ready to use in JWildfire, so if you can see it on a post somewhere, just highlight it with your mouse and then right click and choose copy. Or if it's been posted to Pastebin do the same (I prefer to scroll down the page to get the RAW code)
Wherever it's from, you'll need to find the start of the flame, which begins <flame as shown here.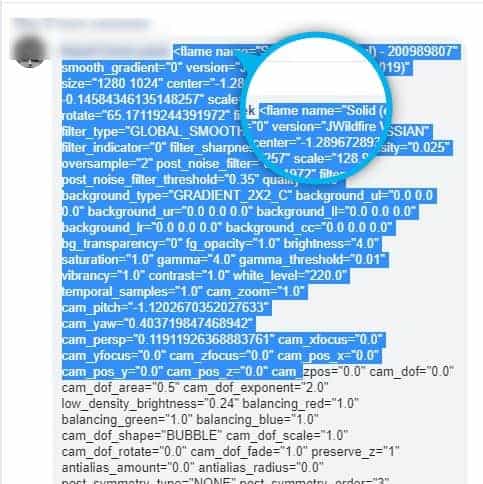 Drag and highlight all the way down to where the flame ends which is </flame> as shown here…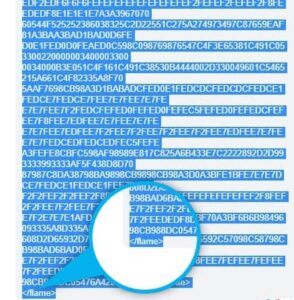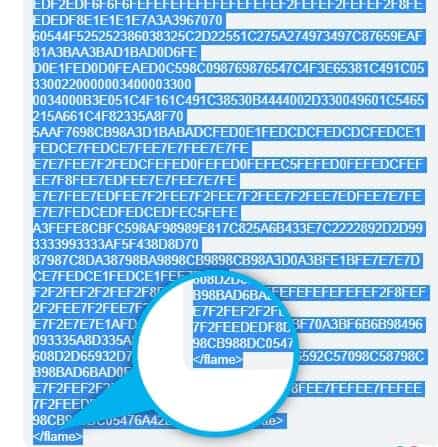 Once you've highlighted all the flame code then…