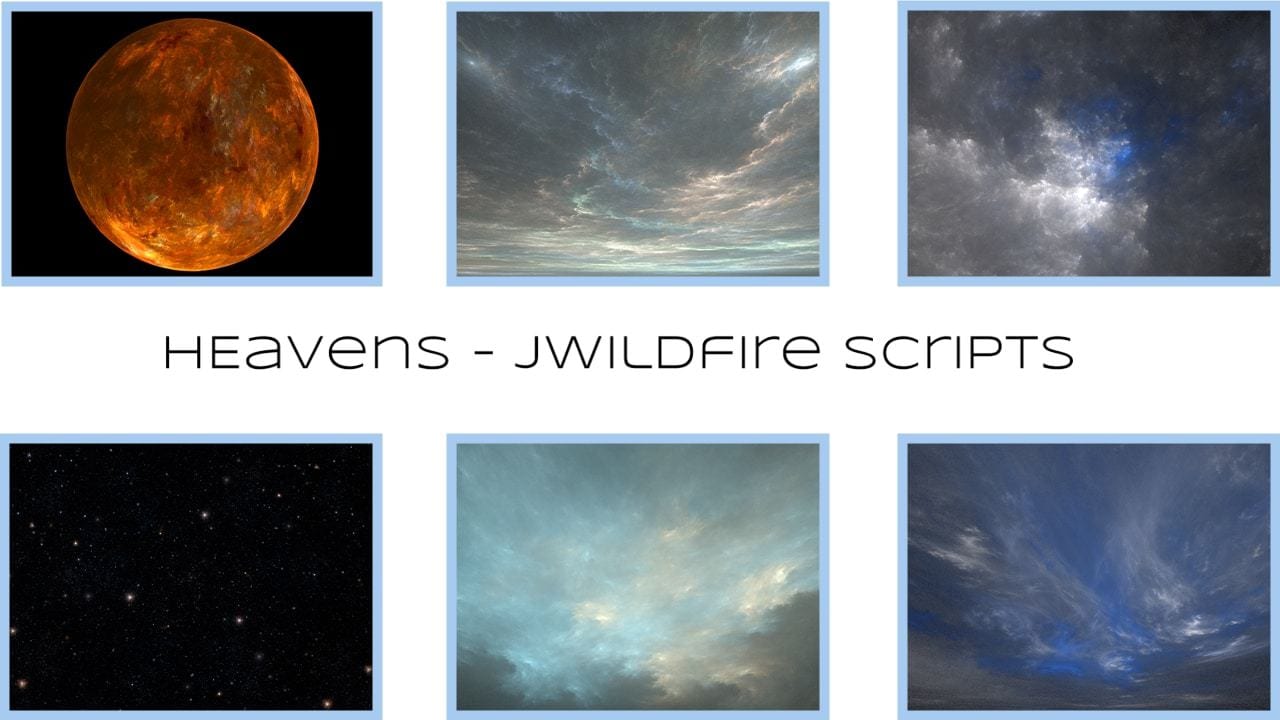 Version
Download

520

File Size

235.51 KB

File Count

2

Create Date

April 17, 2018

Last Updated

September 27, 2021
Heavens Scripts
My collection of scripts to create flame fractal skies, flame fractal starfields and flame fractal planets. I'd done a few images like this which seem popular, so I thought for myself and for others, I'd put together a series of scripts to generate these things randomly. This creates a good starting point for your creations, they can be used as backgrounds for images in JWildfire, or other graphics programs where you need a sky or a starfield etc. I like them as my wallpaper.
Because they are randomisers, you'll need to keep hitting the run button to get one you like. Some may look bad, but sometimes that's the luck of the draw, just keep hitting run and you'll end up with one you like.
Also, please use the colouring tab settings to adjust to taste, as well as the camera settings to get it exactly how you like.
I also use perspective transform to give a good image, if you don't like this, delete the transform, or adjust its settings.
If you want to create a sky with a planet / moon. Just render a sky out, or stars as an image. Then use the planet script to create yours, and add your sky/stars image as a background.
Attached Files