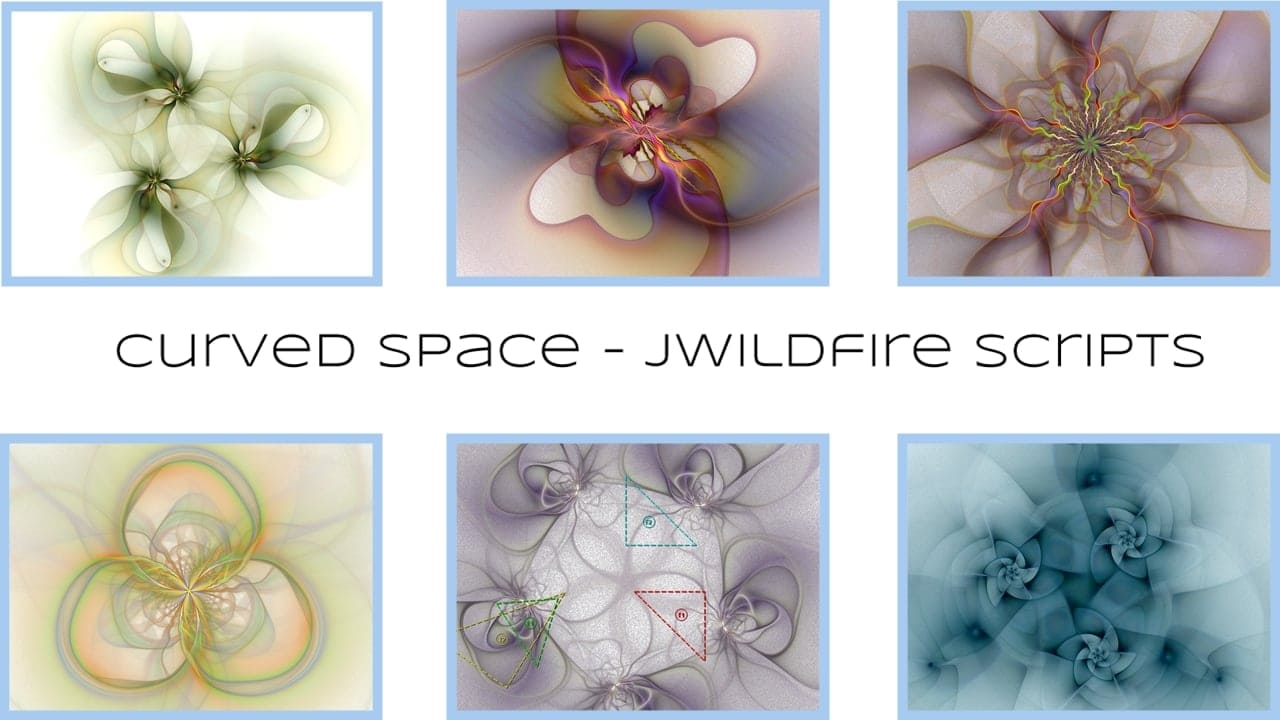 Version
Download

283

File Size

110.30 KB

File Count

1

Create Date

October 17, 2018

Last Updated

September 27, 2021
Curved Space - Pastel Fractals
By Michael Bourne in collaboration with Mi Mi
Mi Mi's excellent flame, and guidance on this helped me create these scripts which produce the most beautiful watercolour/pastel images. They are perfect for tweaking, and there's a lot of scripts to try out in this pack.
Experiment with Foreground Opacity (fg opacity) on the colouring tab of JWildfire to make these darker/heavier, also play with the settings on the post point symmetry.
I'd like to thank Jesus Sosa and Rick Sidwell for their random number routines, and above all I'd like to thank Mi Mi herself for her support with these, and of course here original and most excellent design.
Please share the link to this download if you post your images online, it's only fair that others get a chance to try them out.
If you need help installing scripts please visit our guide here
Attached Files
| File | Action |
| --- | --- |
| Curved-Space-MB-MiMi-1.zip | Download |