Metamorphoso Flame Pack
By Michael Bourne
65 flames to play with, using various variations combined to make some cool designs, it uses parplot so the things to tweak are the parplot preset id (1-48) and the weight of the parplot. As seen here.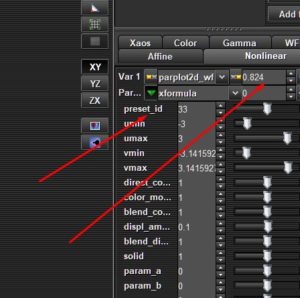 Once you change the preset ID, then drag to increase or decrease this number. Also play with Colour_mode and umin umax, vmin vmax. This is all just to begin with, tweak anything you like of course.  Have fun with them 🙂
flame

Version
Total Downloads

130

File Size

605.19 KB

File Count

1

Create Date

April 21, 2020

Categories Flame Packs
Tags

Attached Files
Sample image(s)
You may be interested in ...