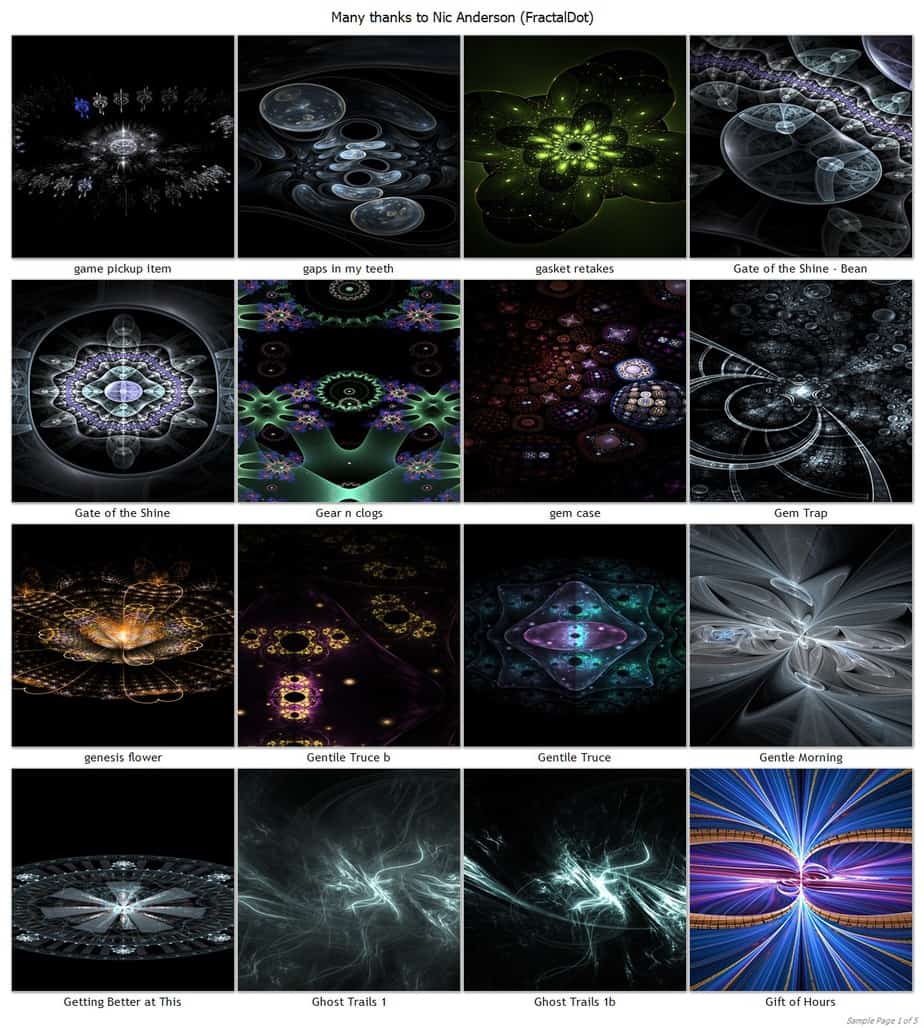 Chronological Dot Flame Pack G
Nic Anderson has kindly allowed me to add his flames to the Sanctuary. There was such a huge collection, and thank you again Nic for this. I'm grouping them alphabetically. So here are all the flames beginning with G in a big flamepack. Or if you prefer, there's a zip file containing all the flames beginning with the letter G. There's also a contact sheet PDF file showing you all the images you can download.
Click below images to enlarge!
flame, zip, pdf

Version
Total Downloads

68

File Size

2.64 MB

File Count

3

Create Date

April 12, 2020

Categories Flame Packs
Tags

Attached Files